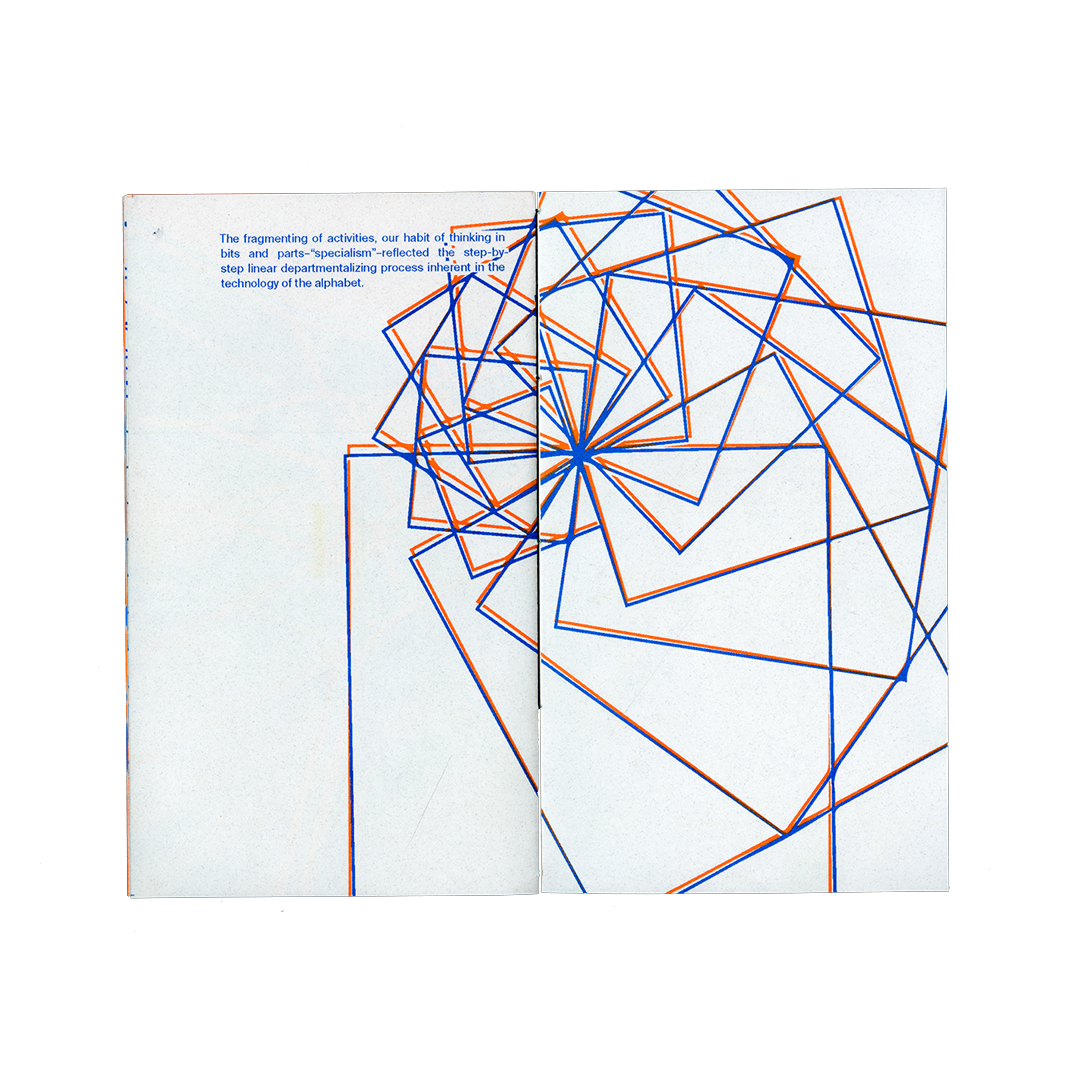 THE MEDIUM IS THE MESSAGE
TYPE OF WORK:
Redesign, Book Design
DATE:
Fall 2019
DIMENSIONS:
5" x 8.5"
ADVISED BY:
Rafael Attias
Canadian philosopher, Marshall McLuhan, coined the phrase, "the medium is the message" in his 1964 book, Understanding Media: The Extensions of Man. McLuhan's theory proposes that the medium in which information is communicated, not the information itself, should be the focal point of study. Therefore, it is the medium itself that shapes the ways in which humans interact with it.
This project experiments with printing methods as well as both the readability and legibility of the text, taken directly from McLuhan's book. This book is Risograph printed and hand-bound.

Typefaces include Ogg, by Sharp Type, and Suisse Int'l by Swiss Typefaces.
Printed on Neenah Royal Sundance Writing unwatermarked in the color white/ blanco.